Sorority life and the college experience are exciting. During this time, there are many decisions to be made and stressing about finding a place to live shouldn't be one of them. Living in the chapter house offers so many benefits you can't easily find when renting a house or apartment. Fraternity Housing Corporation (FHC) staff spoke with a few members about things they loved most about living in!
"We love living in because there is always a sister around to share your day with. It is a once-in-a-lifetime experience to live in a house with so many of your peers who share your same ambitions and goals. Whether it is late nights in the living room or always having someone to go out with for breakfast, the memories that you make living in last a lifetime. Without this Theta experience, the three of us may not have developed the lifelong friendship that we cherish."
Lauren Sadler, Dani Trontz, and Cameron Collins, all Beta Delta/Arizona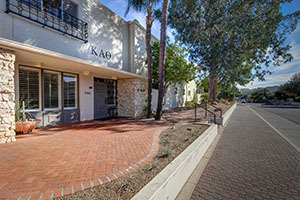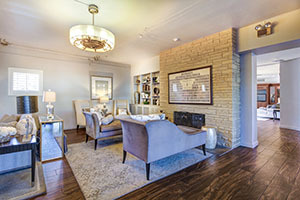 "Living at Theta is an experience like none other. My favorite thing about living in is getting to grow my relationship with my sisters. Every day is always a new adventure. The experience of living in almost feels surreal; who wouldn't want to have endless sleepovers with their best friends. In just my short time living here I have made so many memories that will last a lifetime. … Every moment is an opportunity to have fun, hang out, and enjoy life. I feel so blessed to be able to live in such a beautiful home, with such amazing girls, and I can't wait to make more memories throughout the years."
Amanda Letter, Delta Eta/Kansas State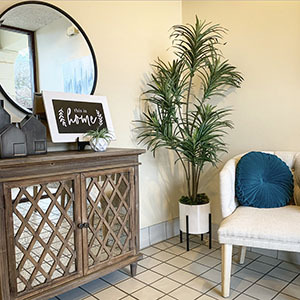 This article first appeared in the Summer 2022 issue of the Kappa Alpha Theta Magazine.