Facility directors, Fraternity Housing Corporation (FHC) staff members who manage and reside in our Theta facilities on college campuses, could arguably be called unsung heroes in the Theta world. They are responsible for ensuring our chapter houses are clean and safe, that our members are served nutritious meals on a regular schedule and that staff members are performing their jobs effectively and efficiently. Facility directors manage everything from maintenance schedules to facility emergencies, to staff to vendor relationships. They must be proficient in navigating interpersonal relationships as well as the very structured aspects of facility operations. Simply put, facility directors are multi-talented and unique. They carry much responsibility, and their knowledge base is vast. They are an integral part of a Theta's undergraduate experience when living in a Theta facility. I recently sat down for a virtual conversation with Shelby Allen, who served as a facility director at our Delta Eta/Kansas State chapter during the 2020-21 school year to get a glimpse into the life of a modern-day facility director.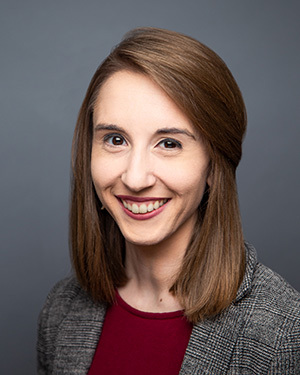 Shelby represents the changing demographic of the facility director (FD) role. After serving as a leadership consultant for Sigma Kappa Sorority for two years and then finishing her graduate degree at Indiana University, Shelby moved into the FD role at Kansas State. She had been intrigued about the FD role after her positive experience as an undergrad as well as her interaction with FDs when traveling as a consultant. She recognized the impact a great FD could have on the members of a chapter, and this was the primary draw for her: "I had a positive experience living in a facility as an undergraduate and visiting facilities as a consultant. When it's done well and it's done right, it can be a once-in-a-lifetime opportunity. I saw members learning confidence and navigating conflicts while also learning basic life skills like managing their finances and how to do laundry. I watched them grow up and become adults. It's important to me that the jobs I take have influence and support those after me and the next generation."
Shelby also welcomed the opportunity to learn skills that were brand-new to her, such as identifying maintenance issues with facility equipment and navigating technical discussions with vendors. "There is the whole job duty of learning and ins and outs of managing a property, and not just a residential property, but a commercial property. We had a commercial kitchen at Delta Eta. You aren't just running a home – you're contributing to the success of a small business. Maintenance is important!" Shelby recognizes this real-life skill will come in handy when she becomes a homeowner and has a level of confidence that makes her secure in this otherwise nebulous territory.
When reflecting on the most rewarding aspects of her role, Shelby offered that she was appreciative of the opportunity to serve in 2020 during such an unprecedented time. "A lot of the elements were great learning opportunities. The student interaction and being able to be a support system to members during one of the most challenging time in fraternity/sorority life and on campuses. With so much emphasis on the living/learning environment, I was focused on creating a welcoming and supportive environment as our members navigated a whole new type of experience in college. I was not only able to provide a listening ear, but I was someone who provided consistency and was something they could count on. With many of the constants in members' lives – professors, advisors, family – being virtual, I was the one in-person person they had access to."
Shelby's days typically started around 7:00 a.m. when she would walk-through the house, checking for any maintenance issues that may have arisen overnight, switching out lighting from nighttime to day, unlocking doors, opening curtains, and then greeting members as they came in for breakfast. We can only imagine that this routine, this sense of home and consistency, helped our members in ways even they themselves couldn't put a finger on.
When asked for any parting thoughts, Shelby offered this: "I would encourage anyone who has ever been interested in being a facility director to go for it! It may seem scary. It's a unique job. You're living with students as an adult. Give it a chance. I received so many life skills and gained new perspectives. You can have such an impact through this position. The students really need good people in these roles. If you've thought about it, give it a chance. It's a once in a lifetime opportunity. Not many people get to experience it. Do it. At the end of the day, it's really rewarding."
Kappa Alpha Theta is fortunate and proud to have facility directors like Shelby who embrace their roles 100%, from the not-so-glamourous parts like washing machine leaks and plumbing issues to the less tangible but equally important aspect of focusing on ensuring our members have the best possible experience living in a Theta facility.
Shelby now serves the FHC as a property manager, broadening her reach to more chapters and members.