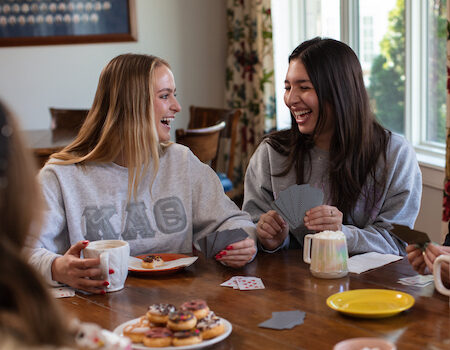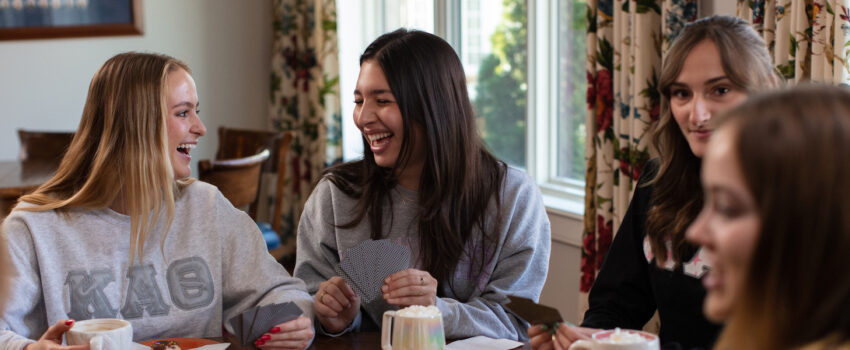 Health & Wellbeing Resources
Alcohol & Other Drugs
Kappa Alpha Theta aims to provide a collegiate experience that prioritizes member health and safety. The Fraternity provides opportunities for collegiate members to engage in education, discussion, and risk mitigation efforts related to alcohol and other drugs,

Learn More About Alcohol Education
Mental Health
Kappa Alpha Theta aims to increase the dialogue around and support for all aspects of mental health. We have compiled several resources, including a shortlist of interactive tools and technology, organization and awareness directories, as well as screening and training opportunities.

Learn More About Mental Health Resources
Sexual Assault & Gender-Based Violence
Kappa Alpha Theta is committed to providing an environment free from sexual assault and gender-based violence. Theta's condemnation of this behavior is supported through survivor support tactics, educational opportunities, and consistent referral to resources created by subject matter experts.

Learn More About Sexual Assault Resources
Hazing
Kappa Alpha Theta seeks to promote an environment that is physically and emotionally safe for all members and does not tolerate any acts that may be constituted as hazing. The Fraternity encourages and facilitates discussion and education related to hazing identification and prevention.
Learn More About Hazing
Contact Us
Contact us with questions about Theta programming relating to members' health and well-being.