I have never really been the type of person to step completely out of my comfort zone and go into a situation without knowing what to expect. The summer before my last semester in college it hit me that I was stuck in my own comfort. When the application for the Theta service trip opened, something told me this was the perfect opportunity for me to lose my security blanket. As soon as I got to New Orleans and got to know these incredible women, I immediately knew that it was going to be a life-changing week.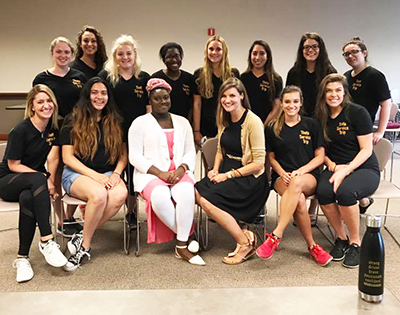 During the trip, we had a of variety service opportunities: the ARC bead recycling center, the Riverdale School-Based Health Center, a local animal shelter, a senior center, and the Greater New Orleans CASA! Over the course of the week, we learned the most impactful lesson: the difference between serving a community and fixing or helping a community. When we serve, we are on the same level as the people we're serving. Instead of just doing something that "helps" a community, it's important to engage with a community to see what would be beneficial.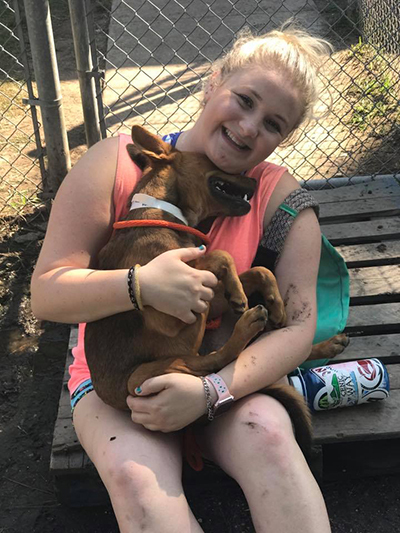 "The world should be a better place because Kappa Alpha Theta exists." – Former Fraternity President Adelaide McDonald Sinclair, Sigma/Toronto

I am so thankful and proud to be able to say that I am a part of a wonderful organization that builds leaders who spread the widest influence for good. The Theta service trip was one of the best experiences of my life, full of proud, memorable, and touching memories. You might wonder if the trip continues to have an impact on me. My answer is yes! How, you might ask? Recently North Carolina (my home state) was hit by a devastating Category 4 hurricane. Working at a local news station, the five days of continuous coverage of lives and homes being destroyed left a lingering feeling of defeat and sadness. But through every story that was covered, my appreciation of the Theta service trip, all 10 sisters, and our facilitators was overwhelming.

To Theta Foundation: Thank you for providing this life-changing opportunity. To anyone reading this wondering whether to apply: I strongly encourage you to do it! You won't regret it.

The application for the Winter Collegian Service Trip opens tomorrow, November 1. The application for the Alumnae Service Trip opens Monday, November 19. For more information, visit the Service Trip page. If you have any questions, reach out to Assistant Director of Education and Leadership Victoria Stankus.