The cover of the Autumn 2018 issue of the Theta magazine epitomizes Grand Convention 2018. More than 800 of us made connections with sisters from near and far: strengthening existing bonds, forging new ones, and finding ways to reconnect with ourselves and our own Theta journey.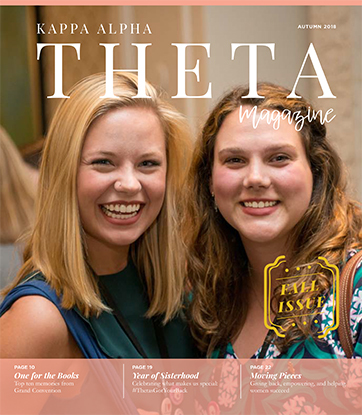 In fact, the entire issue celebrates connections: from the Fraternity president's traditional Founders Day and Friendship Fund message to our profile of a Theta using technology to build communities to regular features like Ask the Archivist and Theta Foundation.
The autumn issue is scheduled to mail this week; in fact, you may have already received it! And you can always read the current issue, as well as past issues, on the magazine page of this website. As always, we hope you enjoy.