Nava New York's Kappa Alpha Theta jewelry collection is handmade in NYC, customizable and 30% off during the month of December. Use the code NAVALOVESTHETA to apply this discount. Nava New York has a 100 percent product guarantee for all its jewelry items, which can be purchased in sterling silver, 14K yellow gold plate, and fine gold.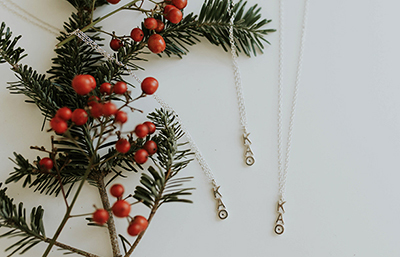 If you are a licensed vendor, would like to recommend a licensed vendor, or be featured as the Vendor of the Month, contact Kristi Tucker, assistant director of alumnae engagement.
Happy holidays and happy shopping!