Have the past few crazy months left you feeling confused? Overwhelmed? Uneasy? I'd be lying if I said that I'm loving all of the virtual Zoom calls. I'm aching to meet and build relationships with people in the real world. Unfortunately, for the foreseeable future, we're going to need to keep connecting with each other across digital channels.
As founder of the award-winning career development platform DevelopHer and a sister Theta, I love making connections. I love being able to share information and learn from a vibrant network. That is why I was so honored when Kappa Alpha Theta invited me to become a periodic contributor to this blog. I'll be posting pieces over the next few months about career pathing, the wage gap, professional development tools, and how taking small steps consistently has the power to transform your work and your life.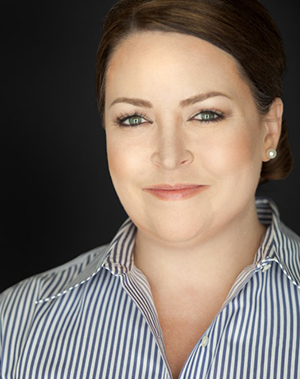 Today, I'm writing today to tell you about ThetaConnect. This new networking app is designed to help alumnae and collegians support and keep in touch with one another in both our personal and professional lives.

Here are the benefits.
First, it's an online community that includes a mobile application. No meetings to attend and no travel required! And you can take it with you wherever you go.
Second, you can choose your own level of involvement. ThetaConnect is a personalized way to give back to Theta and assist younger generations of sisters; you can offer help in your area of expertise and determine your own time commitment. For instance, you could check résumés, help recent graduates develop networks, or provide guidance for graduate school applications. Or, if you need this help, you can find it on ThetaConnect!
Third, ThetaConnect also provides the opportunity to join various interest groups specific to your chapter and connect/reconnect with your sisters.
The app (found at http://thetaconnect.org) is free and is open to all of our Theta sisters. Whether you are looking for a way to give back to the Kappa Alpha Theta community or are seeking a mentor and support for yourself, ThetaConnect is a one-of-a-kind platform built for all of us.
It's times like this that make me realize how important my Kappa Alpha Theta relationships are to me. Let's stay connected with ThetaConnect.