Kappa Alpha Theta wants to help members network and connect with each other to offer assistance with career advice, educational opportunities, opening doors at the workplace, and more. With that in mind, we are taking a special focus on mentoring during January's National Mentoring Month. ThetaConnect (powered by Graduway) is a great way to make those connections.
During the pandemic, we are finding that collegians and young alumnae need help now more than ever. Thankfully, our alumnae are willing to help – actually, more than 80% of registered alumnae members on ThetaConnect have indicated this in their profile!
Several of our members have already found success when using ThetaConnect in their professional endeavors.
Malvi Mehta, Zeta Upsilon/UT Dallas, uses ThetaConnect to help other sisters in the medical field. "I remember how nervous and lost I was as a pre-medical student and wanted to help my sisters who are in that position now! I offered mentorship in resume/application help and career advice, and my mentee and I have been communicating via email. I am confident that she will be successful in her dream to pursue medical school!"
Layla Kousari, Zeta Xi/Harvard, uses ThetaConnect to get advice on jumpstarting her legal career and starting law school. "Through my meeting with my mentor, I was [able to get] valuable advice on navigating my future studies in law school and had many of my fears/anxieties consoled."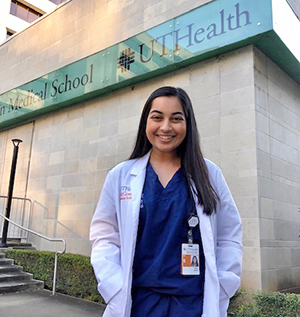 Are you interested in helping other members or seeking help yourself? To view the status of a mentoring request or to look for a mentor, visit the Mentoring section within ThetaConnect. Here you can use several search functions, view any existing or pending mentoring relationships, and update your settings to indicate your availability to mentor or seek mentoring help.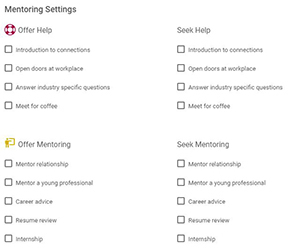 As of today, ThetaConnect boasts more than 3,600 registered members, and it's available at no cost to you! Visit ThetaConnect today to network with other Thetas who are ready and willing to help or indicate that you would like to serve as a mentor. Contact thetaconnect@kappaalphatheta.org with questions or assistance. Don't forget to let us know your mentoring success story, too!