Since 2011, 12 Theta sisters and I take an annual trip together.
The rules are as follows:
Two or three girls plan everything: travel, accommodations, activities, meals, etc.
The destination is a secret until arriving at the airport (or until other instructions are provided on the day of travel).
Everyone pitches in the same amount of money.
Here's a tally of our destinations:
2011—Cayucos, CA
2012—Phoenix, AZ
2013—Seattle, WA
2014—Los Angeles, CA
2015—Denver, CO
2016—Nashville, TN
2017—Charleston, SC
2018—Montana and Wyoming
2019—Portland, OR
2020—Palos Verdes, CA
2021—Austin, TX
2022—Salt Lake City, UT
We have explored and enjoyed our trip destinations, but more than that, we have enjoyed each other. We have laughed and cried hysterically; fought and loved enormously; and embraced every moment of it.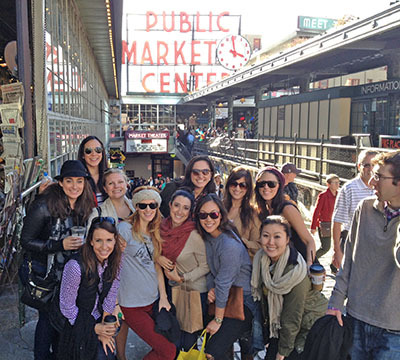 These trips are so special that my husband even proposed during our 2015 Denver trip! Getting permission from the trip's planners—we don't allow significant others, children, or anyone else to typically accompany us—he arranged a dream engagement on our last night. Known only to the two planners, he surprised us all!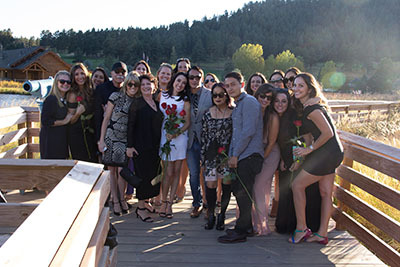 It was certainly my favorite trip but each one is unique and special. We have enjoyed long hikes, concerts, open water rendezvous, baseball games, cooking classes, hot springs, wine tasting, late night hot tub chats, and some of the most vulnerable and honest conversations I have had in my life. It's incredible.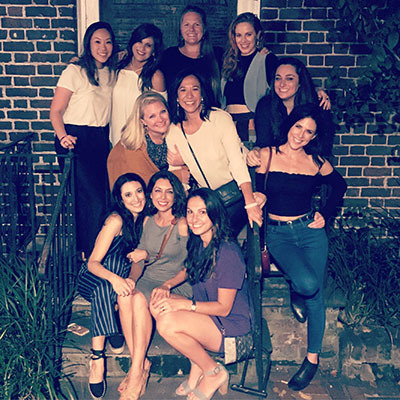 This year, I am not a planner, so our destination is still a secret to me. Inevitably, it will be some of the most fun I have all year.