Theta Spotlight, June 2018
06/01/2018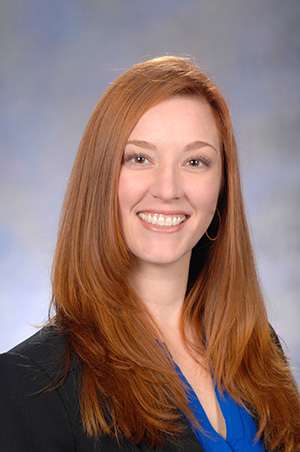 Julia was named the 2018 University of Florida and the College of Health and Human Performance's Teacher of the Year during the university's spring awards ceremony. Award recipients were recognized for making an impact within the university and beyond.
Julia is a lecturer in health education and behavior and an affiliate faculty member with the Center for Gender, Sexualities, and Women's Studies Research. In addition to her teaching responsibilities, she serves as faculty advisor to UF's chapter of Eta Sigma Gamma Health Education Honorary and UF's Inclusive Fitness and Unified Sport Program.

Julia is also the faculty member of UF's Student Health Advisory Board and a member of the Anti-Hazing Coalition. She plays an active role in an appointed position with the Coalition for National Health Education Organizations, Eta Sigma Gamma National Health Education Honorary, and the Society for Public Health Education. She is a member of the Motivational Interviewing Network of Trainers and a master-certified health education specialist: the highest level of certification for practitioners in her field.