Emerging Leaders Institute
The Emerging Leaders Institute (ELI) provides leadership education and development to undergraduate members, with an emphasis on emerging leaders. Curriculum focuses on increasing skill development and understanding leadership as a relational process.
Any undergraduate Theta who considers herself an emerging leader is encouraged to apply. Emerging leadership is defined not by age, but rather by experience with leadership education and development.
Follow Us on Social Media
Follow along with us during the event at hashtag #ThetaELI18.
2018 Sessions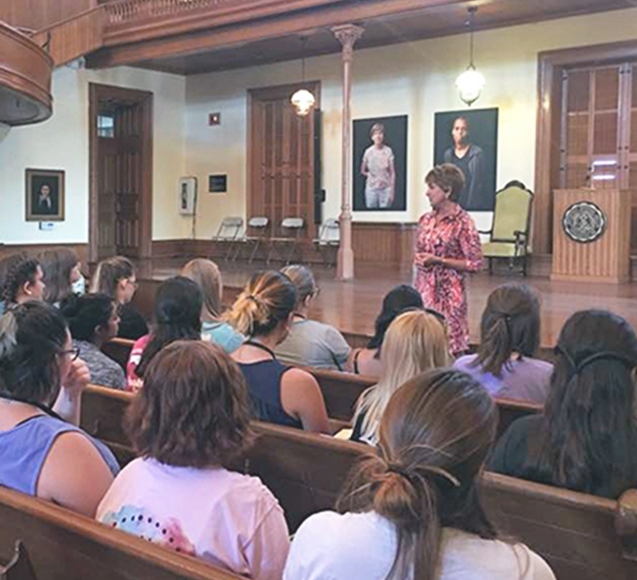 2018 Sessions
Two sessions, both of which will be held at DePauw University in Greencastle, Ind., are scheduled for Summer 2018.
Session 1: July 12-15, 2018
Session 2: July 19-22, 2018
Theta Foundation
Thank you to the Theta Foundation donors who help make this program possible.