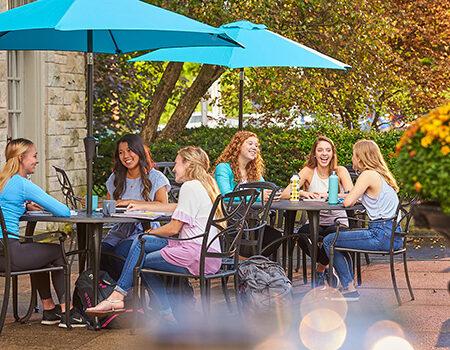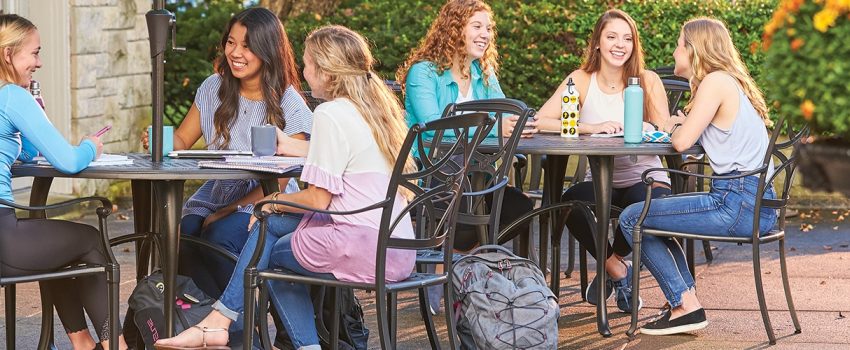 Grants FAQ
For complete information regarding eligibility and requirements for Theta Foundation's Chapter & Individual Grants, please review the application guides posted on the Apply for Scholarships & Grants page. All applicants are required to read the entire applicable guide and certify they have done so in their applications.
General Information
Only college and alumnae chapters are eligible to apply for chapter grants. All individual Thetas should apply for individual grants. Please see the corresponding application guides for complete eligibility and grant usage guidelines.
Yes! When applying, all applicants must certify that they have read and understand the application guides. The guides provide thorough instructions and other information required to complete and submit a Theta Foundation grant application.
SmarterSelect is a third-party online application and recommendation system. All applications and recommendations must be completed and submitted via SmarterSelect. When you click on a link to a quarterly application from the Apply for Scholarships & Grants page, you will be redirected to SmarterSelect. Applicants who have already opened an application and created a SmarterSelect account can access their applications by clicking on the corresponding quarterly application link on the Apply for Scholarships & Grants page and signing in to SmarterSelect.
Eligibility
No. Theta Foundation is a 501(c)(3) non-profit organization and our grants cannot be applied toward Theta- or fraternity/sorority-specific expenses, including membership dues.

Students interested in receiving Theta Foundation funding for degree-granting programs or academic study should apply for scholarships.
Usually, no, funding requests must be for programs that have not yet occurred. Applications should be submitted according to the published quarterly deadlines.

Certain exceptions may be made, however, for programs that begin within a reasonable time frame before a published beginning date parameter. For example, an applicant may request that Theta Foundation consider their application during Quarter 1 for a program that begins on August 31, 2023, even though the published date parameter states programs must begin on or after September 1, 2023. If your program does not fit within the published date parameters for a particular quarter, but you would still like Theta Foundation to consider your request during that quarter, you must explain your reasoning in the "Date Parameter Exception" item of your application.

Following completion of programs, grant recipients are required to submit receipts documenting use of Theta Foundation funding.
If you are awarded grant funding, the amount will depend on many factors, including application quality, the eligibility of the program and/or requested expenses, the volume of applications received in a particular quarter/year, and funding availability. In the past five years, award amounts have spanned anywhere between $50 - $5,000.

Please keep in mind that, in most cases, Theta Foundation will not fund 100% of total program expenses or 100% of a grant request. We expect applicants to be able to participate in their programs even if Theta Foundation grant funding is not awarded.
If you have not received a Theta Foundation grant during the current fiscal year (July 1 to June 30), you are eligible to apply. If you have received a Theta Foundation grant in a prior fiscal year, you may need to address how your current request will further or differ from your previously funded request.
Due to IRS regulations, Theta Foundation cannot fund programs that are focused solely on improving one's Theta or fraternity/sorority membership experience, chapter operations, or the fraternal community with no generally educational content that will be applied outside of Theta or the fraternity/sorority experience. In certain cases, Theta Foundation may calculate the percentage of a program that is generally educational and fund that portion of a request.
Application Information & Requirements
No, you do not have to complete the application in one session. You may save any information you have entered into the application, log out of SmarterSelect, and return at a later time. As long as you have saved the application, all information you previously entered should be retained.
You can obtain your Member ID by logging in to Theta Portal. After you have signed in, select "Update Your Profile" from the landing page. Your Member ID will be listed at the top of the My Profile page.

New members are encouraged to submit applications after being initiated and receiving Member IDs. If you will be initiated after the quarterly application deadline and/or will not yet have a Member ID, please enter 1111111 as your Member ID.
Review the information included in the grant applications and application guides for verifying submission of all application materials, including recommendations from references.
Changes to a submitted application may be made up until the application deadline by logging in to your application, completing changes, and resubmitting. The updated application will replace the original submission.
Reference / Recommendation Information
Please see the REFERENCES page of the application for information about monitoring the status of recommendation forms and resending or canceling requests as necessary.
After each of your references submits a complete recommendation form, you should receive an email from SmarterSelect confirming submission. You can also view the status of your references' recommendation forms at the top of each reference section as noted in the application.
Some references will have completed much of the information required for a recommendation form, but will not have officially submitted it. If your reference is confident they have completed the recommendation form, but you have not received a confirmation email and the recommendation is still showing as "Pending" within your application, you should suggest that your reference return to the recommendation form and click "Submit" to submit the completed recommendation form. If they do not receive an on-screen confirmation after clicking "Submit," they should scroll through the recommendation form to find any areas highlighted red and address those errors before selecting "Submit" again. After they have successfully submitted a recommendation form, they will receive an on-screen confirmation message and you, as the applicant, will receive an automated email from SmarterSelect confirming receipt.
Deadlines & Late Materials
No. In order for your application to be considered, it must include complete recommendations from a Theta reference and a community reference. As the applicant, you are responsible for submitting your complete application and verifying that your references have submitted complete recommendation forms.

Incomplete applications will not be considered. Theta Foundation will not accept late application or acceptance materials for any reason. These include, but are not limited to, applications, recommendations, award acceptance documents, and grant reports with receipts for approved expenses.
No, Theta Foundation will not accept late application or acceptance materials for any reason. These include, but are not limited to, applications, recommendations, award acceptance documents, and grant reports with receipts for approved expenses.
To protect your application information from being lost, we recommend saving all of your responses in a separate document. Also, as you work on your application, periodically save your changes. Application information is only saved when the applicant saves the content, so, unfortunately, there is no other way to retrieve information that was not saved by the user.

Please keep in mind that Theta Foundation will not accept late submissions, even in the event of a technology glitch.
Award Status Notification
Please review the application guides for information related to award status notifications and corresponding dates.

Applicants who do not receive email notification within 24 hours of the notification date should contact Theta Foundation.


Theta Foundation will not make exceptions to award acceptance deadlines for recipients who do not inform Theta Foundation that they did not receive email notification within 24 hours of the published notification date.